Brand Protection
Our Brand Protection services monitor your brand assets so you don't have to. Our intelligence platform Mercury gives you a complete overview of your brand's threat exposure at any time.
Work with us if you want to: 
Identify and takedown domains impersonating your brand, trademark abuse, or data leaks on the public web.

Take immediate actions by following proven courses of actions provided by intelligence experts.

Receive actionable alerts informing you of exposed assets, with recommended courses of action to further protect your environment (i.e. necessary password resets or potential for high phishing activities).
Talk To An Expert!
Discover our Brand Protection services
What is Brand Protection and why is it necessary?
Digitization made organizations and brands alike utilize their website and various other online channels to grow and increase their reach and overall brand exposure.
Besides depending on the internet for various business operations internally, many companies offer sensitive online services e.g. online banking to their customers.
However, with your brand and brand assets constantly exposed, it is increasingly difficult for both brand managers and security professionals to successfully stay on top of brand abuse.
Brand Protection aims to give a holistic view of your brand's threat exposure.
Prevent Brand Damage & High Financial Loss Through Undetected Breaches Or Leaks
Reputation is crucial to maintaining sustainable brand growth and exposure. In fact, the loss of hard-gained customer trust due to for example a customer data breach can derail a whole organization easily. In this particular case, fines for GDPR non-compliance can be especially painful and the event should be prevented at any cost.
For our clients, we collect and aggregate relevant information from various open and closed sources. Consequently, we identify risks early by exploiting the latest artificial intelligence and machine learning technologies.
We then facilitate prompt alerting, content and domain takedowns, trademark infringement, and further analysis when warranted.
To sum it up: We do the heavy lifting so you can concentrate on growing your brand's revenue without fearing its abuse!
Our Finished Brand Protection Solutions
Collection Management (ICP-based)
Our Collection Management services ensure that all your received intelligence is relevant to your organization and industry sector.
Collection Management in Detail: What is included?
Information Collection Plan Management (ICP)
Joint workshop with you and QuoIntelligence to ensure all Priority Intelligence Requirements, sources, and top concerns of the customer are understood and collected.
Typically, that includes the following data to monitor: IP ranges, domain names, VIP social media, mobile apps, technology/software, keywords, document metadata & supply chain data.
Brand Monitoring
With us, Brand Monitoring is not just another data feed.
Our Brand Monitoring module offers constant monitoring of your brand assets and priorities defined in the Information Collection Plan (ICP) during the onboarding phase.
Our intelligence platform Mercury provides you with additional information from various sources, incl.
Pastebin websites  

Darkweb Malware repositories 

Newly registered SSL certificates  

Newly registered domain names 

Underground forums (coming soon)  

Closed paid sources 

Social Network (Twitter, Linkedin, Facebook) 

… and more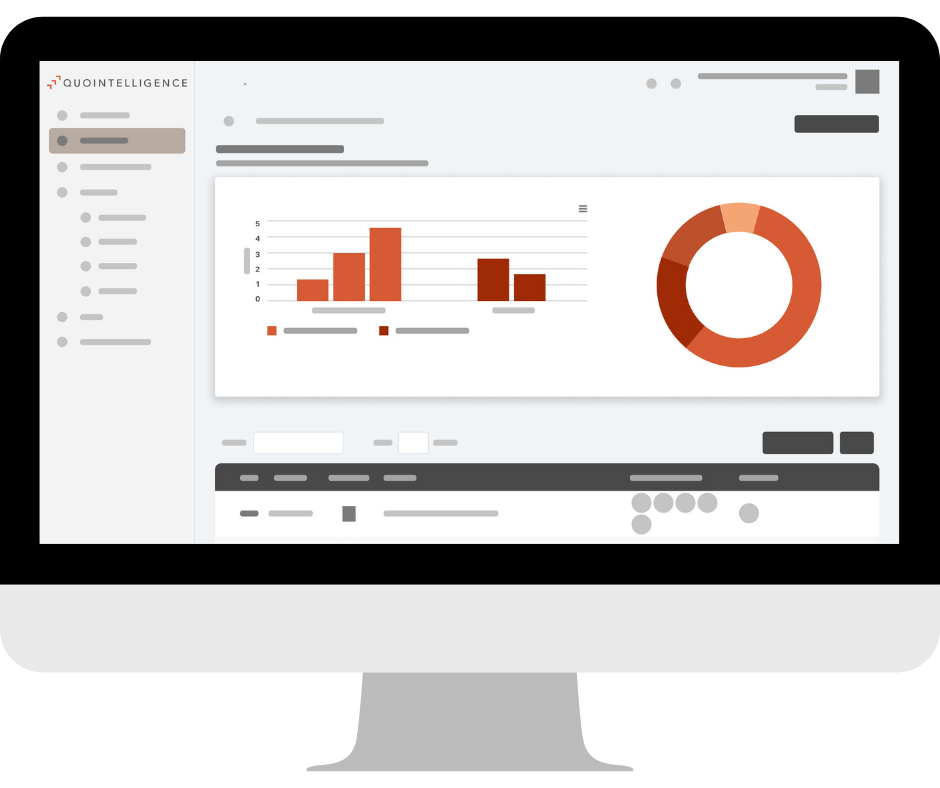 Brand Protection in Detail: What is included?
Real-time monitoring of new registered domains and SSL certificates
Continuous monitoring of potential Data Leaks
Detect mentions in underground forums
Take immediate actions, e.g. initiate take-down in client's name