Founded in February 2020, QuoIntelligence is the spinoff of QuoScient's QuoINT Team, with an established presence in the EU and US markets.
We are a cyber intelligence startup committed to informing decision makers of current and prospected cyber and geopolitical threats by providing Finished Intelligence, tailor-made for your organization. We use the term Finished Intelligence because we are not another data or information feed provider. Our multi-disciplinary and multi-cultural team provide full contextual analyses to produce Intelligence and better enable decision makers with prioritization and mitigation.
By prioritizing customer requirements, we ensure our products are customer-centric, close real security gaps, support risk management, facilitate early detection, answer regulators, and more.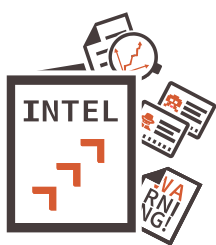 Finished Intelligence
Our finished intelligence informs decision makers of current and prospected geopolitical and cyber threats targeting their organizations, facilitating decision making, and suggest the best course of action.
Strategic
Estimative analysis aimed at future decision-making based on facts. Can help organizations allocate future resources, including planning cybersecurity program budgeting.
Includes forecasting the cyber threat landscape and identifying the risk of impact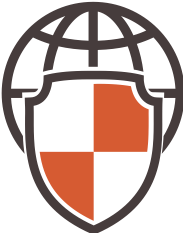 Digital Risk Protection
Are threat actors abusing my brand? Is confidential data exposed? What can I do and how can I remove it? 

Our Digital Risk Protection service offers clients brand protection, data leakage, and asset monitoring.
Credentials Watchdog
QuoIntelligence crawlers search on public and private forums, paste sites, closed paid-sources, the dark web, and more for any client credentials leaked online.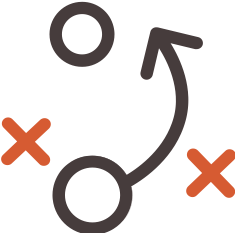 Intel-Driven Exercises
How likely will this specific threat breach me? How much will it cost me? Are my Incident Response procedures prepared against this threat?

 We offer Intelligence-driven exercises to identify and mitigate the security gaps.
TIBER Exercises
Threat Intelligence-based Ethical Red Teaming (TIBER) supports your organization quantify the impact of a cyber-attack coming from a credible threat and recommend ways to reduce it.

For the Financial & Payment sectors
To Meet Regulatory Policies and Protect Core Assets
We provide intelligence on cyber and geopolitical threats targeting financial core infrastructure such as SWIFT and ATMs networks, as well as support implementing regulator audit findings.
For the Manufacturing and Industrial sectors
To Reduce the Risk of Industrial Espionage
We support our clients by assessing the ongoing risk of espionage-related activity, forecasting its evolution, and closing identified security gaps across the enterprise to reduce the residual risk.


For the Public sector
To Support National Security and Policy Making
Supporting National Security experts and Policy Makers to facilitate their mission in protecting the safety of their citizens by providing accurate assessments and forecasts on cyber threats.
For the Information Sharing Communities
To Empower local info-sharing community
Communicating with partners to ensure their community members are aware of the latest actionable intelligence, by way of facilitating automated info-sharing and simplifying threat analysis.


Leaders in the payment industry in Europe

Members of the Central Banking system in Europe

Companies in the German DAX30

Bodies working in National Security

National leader cross-sector Informations sharing community in Europe

Significant Banks in Europe supervised by the ECB and BAFIN

Main stakeholders in the international monetary policy-making

Most active Law Enforcement Agency on international e-crime cases
How our Clients use our Intelligence service on a  daily basis