Tailor-Made Threat Intelligence
Our finished intelligence tailored to your specific needs will not only save you time but significantly reduce operational risks while allowing you to make informed security decisions. QuoIntelligence experts can help your team understand the evolving cyber threats and provide simple yet comprehensive recommendations so you can focus on what matters.
Talk to our experts today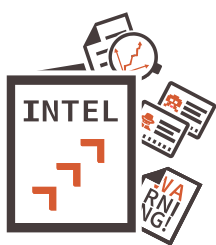 Finished Intelligence
Be informed of current and prospected
cyber threats
targeting your organization, and receive get actionable recommendations.
Strategic
Our Estimates
support

decision makers in being prepared on what will happen in the near future.

can help organizations allocate future resources, including planning cybersecurity program budgeting.

include forecasting the cyber threat landscape and identifying the risk of impact.
Learn more about how we do Cyber Threat Intelligence at QuoIntelligence. 
Operational
Our Assessments and Briefs
inform day-to-day decision making by allocating current resources and task prioritization, against current cyber and geopolitical threats 




include Threat Actor profiles, TTPs, assessments of threats your organization is facing, and trend analyses
Check out some of our Intelligence Briefs!
Tactical
Our Bulletins
aim at immediately influencing tactical decisions, combined with providing the granular indicators often used for machine-to-machine detection.

include intelligence feeds and vetted data to assist organizations in real-time monitoring
Get a taste of our Intelligence Cables!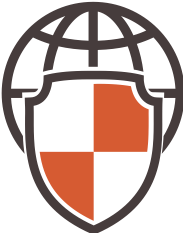 Digital Risk Protection
Protect your organization against brand abuse, confidential data leakage, and make sure that your assets are safe.
Credentials Watchdog
QuoIntelligence crawlers search on public and private forums, paste sites, closed paid-sources, the dark web, and more for any client credentials leaked online.
Data Leak Monitoring
Whether a leak in the supply chain, an insider threat or human error, or a confirmed compromise, we got you covered by identifying sensitive company data posted online.
Brand Protection
Protection monitoring goes beyond the brand, but we got you covered there too. We monitor registered domain names, SSL certificates, VIP profiles and more for malicious behavior, abuse, and/or fraud.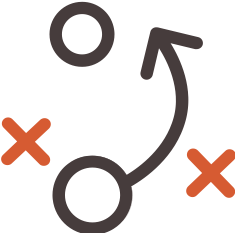 Intel-Driven Exercises
Be able to mitigate security gaps, expand your threat intelligence capabilities,
 and reduce the impact of potential cyberattacks.
TIBER Exercises
Threat Intelligence-based Ethical Red Teaming (TIBER) supports your organization quantify the impact of a cyber-attack coming from a credible threat and recommend ways to reduce it.
Table-Top Exercises
Tabletop exercises are roleplay activities that test the effectiveness of your Key Operational Processes against cyber threats your company can face. They help in exploring the answer to questions like What would we do if a ransomware attacks us? and highlight any gap in the Incident Response procedure.
Mentoring
We understand that not every organization is equipped with a robust threat intelligence program. We offer a mentoring service to help organizations expand and mature their threat intelligence capabilities by discussing and implementing new processes and training, on topics like Collection Management, Intelligence Analysis, Threat Hunting, Writing and Communication style, and more.
Our Industry-Based Solutions

For the Financial & Payment sectors
To Meet Regulatory Policies and Protect Core Assets
We provide intelligence on cyber and geopolitical threats targeting financial core infrastructure such as SWIFT and ATMs networks, as well as support implementing regulator audit findings.
For the Manufacturing and Industrial sectors
To Reduce the Risk of Industrial Espionage
We support our clients by assessing the ongoing risk of espionage-related activity, forecasting its evolution, and closing identified security gaps across the enterprise to reduce the residual risk.


For the Public sector
To Support National Security and Policy Making
Supporting National Security experts and Policy Makers to facilitate their mission in protecting the safety of their citizens by providing accurate assessments and forecasts on cyber threats.
For the Information Sharing Communities
To Empower local info-sharing community
Communicating with partners to ensure their community members are aware of the latest actionable intelligence, by way of facilitating automated info-sharing and simplifying threat analysis.


Leaders in the payment industry in Europe

Members of the Central Banking system in Europe

Companies in the German DAX30

Government bodies working in National Security

National leader cross-sector information sharing community in Europe

Significant Banks in Europe supervised by the ECB and BAFIN

Main stakeholders in the international monetary policy-making

Most active Law Enforcement Agency on international e-crime cases
How our Clients use our Intelligence service on a  daily basis
Budget Management
Our Intelligence Estimates are used by CISOs and CIOs to plan the budget for the upcoming year for security controls and services.
Risk Assessment
The likelihood we estimate in our forecasts  and assessment comes as a percentage value and it is used by Risk managers to better assess the risk of their organization.
Threat Detection
Our high-reliable indicators of compromise are used by SOC teams and their SIEM/TIPs to detect new threats within their network.
Respond Regulatory Enquires
Our Intelligence reports are used to answer enquires coming from industry regulators, and suggest the best course of action.
Drive SIEM use-case definition
Our Intelligence catalogs contain detailed information on Threat Actors, Malware Kits, and e-Crime service providers each one mapped with MITRE ATT&CK Techniques in order to support the definition of SIEM use cases aimed at covering the most likely threats.
Threat Hunting Activities
The Techniques, Tactics and Procedures documented in our Intelligence catalogs are used to drive Threat Hunting exercises. Our experienced analysts support the brain-storming activity preluding the Threat Hunting exercise.
Red Team Exercises (TIBER)
Our Threat Actor Assessments are used by our clients to drive Red Team exercises like TIBER-EU, TIBER-DE, TIBER-NL, TIBER-FI, and TIBER-BE.
Risk Reduction and Mitigation
The recommended course of actions described in our Threat Assessments and Estimates are used to reduce the Residual Risk of public organizations and enterprises worldwide.
Vulnerability Management
Our Intelligence Bulletins promptly warn about current or imminent exploitation activity against 0-days/n-days vulnerabilities. Our clients use them to prioritize and expedite patching activities within their organization.
Threat Intelligence Analysis
Our Intelligence reports support the mission of Cyber Threat Intelligence and Physical Security teams while answering their Request For Information (RFI) requests, and giving them access to our Intelligence catalogs and knowledgebase.
Travel Security
Our Country Risk Profiles catalog support employees traveling in countries with a high-risk of espionage and surveillance. Clients can apply our recommended Course of Actions to reduce the risk of their employees of being surveilled or implanted while visiting such countries.
Policy Making
Our Intelligence Estimates are used by policy makers working in national digitalization programs and regulatory institutions by supporting them on better defining the policies to implement to guarantee the safety of their citizens and regulated entities.
We believe that better information leads to better decisions, and that better decisions can drastically reduce operational risk.  
Start today by subscribing to your weekly personalized intelligence report or by requesting an intelligence-driven exercises to evaluate your protection, detection and response capabilities.