Risk Intelligence
QuoIntelligence Risk Intelligence service supports your organization's risk management by analyzing current operations and understanding underlying security risks in day-to-day business.
Our Risk Intelligence Service enables you to: 
Save 1-2 Mio Euro every year compared to setting up a proper Risk Intelligence function with all tools necessary in your organization.

Filter out the noise and purely focus on risks highly likely to target your organization.

Be proactive rather than reactive. Our risks intelligence helps you identify security gaps, weak technologies, and more across your business. 
Talk To An Expert today!
Discover our Risk Intelligence services
What Is Risk Intelligence & Why Is It Crucial?
We live and operate in a global reality. Materials, components, products & services are crossing the globe with increasing speed and complexity. While complexity increases, processes are harder to monitor. This often leads to new risk exposure or undetected risks, especially in supply chain management and fields influenced by Geopolitics.
Cyber Risk Management works to reduce threat exposure and cybersecurity uncertainty within your environment. Risk Intelligence supports your organization's risk management by analyzing current operations and understanding underlying risks in day-to-day business.
Save Costs by Being Proactive Rather Than Reactive
At QuoIntelligence we aim to be proactive rather than reactive. Whether traveling for business or purchasing new technology, our risks intelligence helps to identify gaps in your security. We support you in further facilitating mitigation processes or implementing frameworks.
For our clients, we collect and aggregate relevant information from various sources and identify risks by exploiting the latest artificial intelligence and machine learning technologies.
We consequently deliver concise, actionable insights, customized reports, and trusted advisories highlighting the threat level posed to the organization to minimize the potential impact on your business. 
By doing this, we provide you with a valuable advantage: more time for informed decision-making!
Our Finished Risk Intelligence Solutions
Country Risk Monitoring
Geopolitics oftentimes has a hand in adverse cyber and general business developments, such as espionage. By monitoring and providing micro and macro trends via our Country Risk Knowledge Base, companies stay up to date on how PMESII attributes impact daily business operations, such as traveling, risk to the supply chain, evolving regulations, and more.
Country Risk Monitoring in Detail: What is included?
Access to our Country Risk Knowledge Base
The Country Risk Profiles include various countries' PMESII events including relationships with state-sponsored threat actors, relevant national regulations, and domestic policies of growth.
Cyber and physical risk assessment for travelers
Our Knowledge Base includes our overall in-house Threat Score for travelers to specific countries
A high-level recommended course of action business travelers should consider when traveling to countries at an elevated risk of physical or cyber risk, including how to protect IP and digital technology.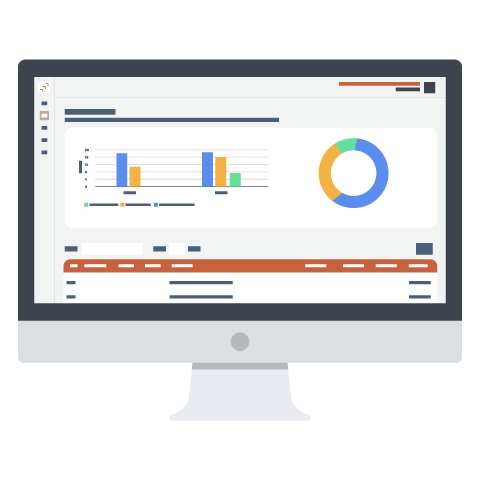 Our Intelligence Technology Platform Mercury
Supply Chain Risk Monitoring
QuoIntelligence receives and monitors a constant stream of global information & data from publicly accessible (OSINT) and closed sources. But with us, Supply Chain Risk Monitoring is not just another data feed.
Our Intelligence Analysts carefully verify, analyze, assess popular technologies and turn learned insights into actionable recommendations for you and your organization to protect your supply chain.
Through our Intelligence Technology Platform Mercury our clients can continuously access timely intelligence covering technology used across your supply chain – including known vulnerabilities, threats known to target, ongoing campaigns, and more.
Whether you must make a rapid service purchase, pivot to new technology, acquire a company, or begin a new business partnership – we are the Trusted Risk Intelligence Agency at your side.
Supply Chain Risk Monitoring in Detail: What is included?
Access to our Technology & Company Profiles Knowledge Base: 
Technology Catalogs include information on vulnerabilities, past threats targeting or leveraging technology, supply chain incidents.
Company Profiles includes companies within your supply chain incl. Information on past incidents, data leakage, and known technology.
Brand Monitoring: Monitoring of over 1000+ companies  
You will receive brand protection alerts notifying you of findings (data leaks, newly registered domains, etc.) related to organizations in your supply chain. In this way, you can mitigate against a potential phishing attack or other future threats.