Weekly Intelligence Summaries
Our Weekly Intelligence Summaries cover insights, news and analysis into cybersecurity, threat intelligence, and geopolitical events. 
Want to join our Cybersecurity and Threat Intelligence Community of Professionals? Subscribe to our mailing list to get industry-relevant news straight to your inbox and to download the full Weekly Intelligence Snapshot.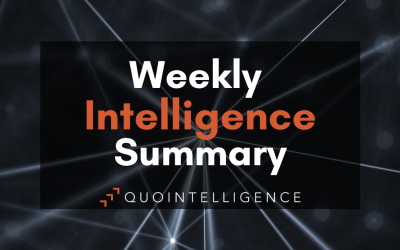 This week we highlight Telecommunication and business process outsourcing companies hit by SIM swapping operations. In geopolitics, we look at the EU's recent Cyber Defence Policy to boost its #Cyber defense capabilities and strengthen coordination between military and civilian cyber communities.
read more