Weekly Intelligence Summaries
Our Weekly Intelligence Summaries cover insights, news and analysis into cybersecurity, threat intelligence, and geopolitical events. 
Want to join our Cybersecurity and Threat Intelligence Community of Professionals? Subscribe to our mailing list to get industry-relevant news straight to your inbox and to download the full Weekly Intelligence Snapshot.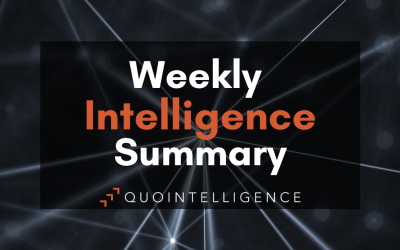 In this weekly we investigate the emerging threat of NodePacketManager (NPM) becoming an attack vector for supply chains and the rising trend of extortion groups targeting companies without using ransomware. In terms of the war in Ukraine, we have escalated our cyber threat level from MEDIUM to HIGH due to extremely targeted hacktivist activity against entities operating in NATO countries.
read more