Weekly Intelligence Summaries
Our Weekly Intelligence Summaries cover insights, news and analysis into cybersecurity, threat intelligence, and geopolitical events. 
Want to join our Cybersecurity and Threat Intelligence Community of Professionals? Subscribe to our mailing list to get industry-relevant news straight to your inbox and to download the full Weekly Intelligence Snapshot.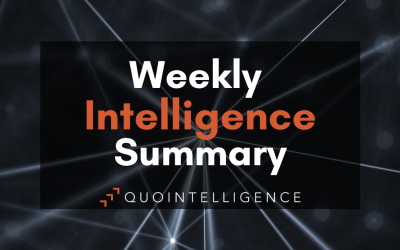 QuoIntelligence gathered and processed the different Microsoft product updates in order to provide a clear overview of the different topics with relevant information for corporate environments. Additionally, our weekly provides the context and possible outlook of Russia importing goods, such as semiconductor and other IT products, without Right Holder Permissions.
read more