Weekly Intelligence Summaries
Our Weekly Intelligence Summaries cover insights, news and analysis into cybersecurity, threat intelligence, and geopolitical events. 
Want to join our Cybersecurity and Threat Intelligence Community of Professionals? Subscribe to our mailing list to get industry-relevant news straight to your inbox and to download the full Weekly Intelligence Snapshot.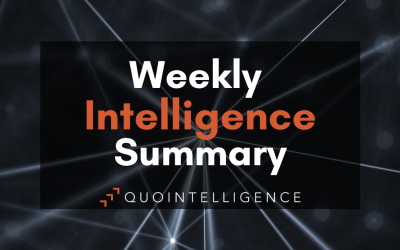 In this Weekly we report on how a threat actor, possibly Russian, is targeting users in Germany by using information on the war in Ukraine as a lure. We also look at how international co-operation on cybersecurity is increasing as a result of the Ukraine conflict. Meanwhile, the increasing isolation of Russia through international sanctions could impact the global IT threat landscape, with emphasis on semiconductors and products using them.
read more