Weekly Intelligence Summaries
Our Weekly Intelligence Summaries cover insights, news and analysis into cybersecurity, threat intelligence, and geopolitical events. 
Want to join our Cybersecurity and Threat Intelligence Community of Professionals? Subscribe to our mailing list to get industry-relevant news straight to your inbox and to download the full Weekly Intelligence Snapshot.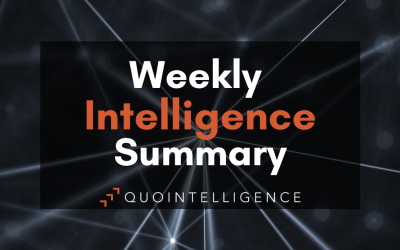 As the Russian invasion in Ukraine enters its third week, we analyze the latest cyber security events surrounding the invasion and the implications the conflict has for the global economy and supplychains.
Our assessment regarding the threat level for organizations remains the same. We continue to see highly motivated hacktivist groups and APTs engaged in increased cyber activity. We also cover PatchTuesday in depth as patching technology remains a pertinent step towards mitigating against future attacks.
read more