Weekly Intelligence Summaries
Our Weekly Intelligence Summaries cover insights, news and analysis into cybersecurity, threat intelligence, and geopolitical events. 
Want to join our Cybersecurity and Threat Intelligence Community of Professionals? Subscribe to our mailing list to get industry-relevant news straight to your inbox and to download the full Weekly Intelligence Snapshot.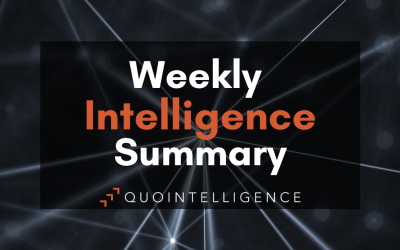 QuoIntelligence outlines the main features of two EU legislation proposals, the Net Zero Industry Act and Critical Raw Materials Act, which intend to increase EU self-reliance in the framework of the energy transition.
read more