Weekly Intelligence Summaries
Our Weekly Intelligence Summaries cover insights, news and analysis into cybersecurity, threat intelligence, and geopolitical events. 
Want to join our Cybersecurity and Threat Intelligence Community of Professionals? Subscribe to our mailing list to get industry-relevant news straight to your inbox and to download the full Weekly Intelligence Snapshot.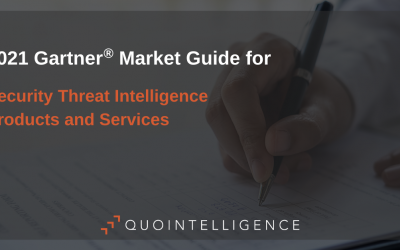 QuoIntelligence, a leading provider of cyber threat intelligence, today announced it has been identified as a Representative Vendor in the 2021 Gartner "Market Guide for Security Threat Intelligence Products and Services" report.
read more