News & Media Coverage
QuoIntelligence news, media coverage, product and service updates, and more. Stay tuned!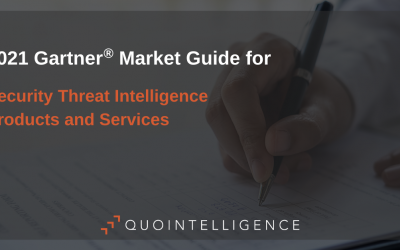 QuoIntelligence, a leading provider of cyber threat intelligence, today announced it has been identified as a Representative Vendor in the 2021 Gartner "Market Guide for Security Threat Intelligence Products and Services" report.
read more
QuoIntelligence's Vice President of Threat Intelligence, Chaz Hobson talks about the Golden Chickens (GC) Malware-as-a-Service (MaaS) portfolio on Research Saturday.