News & Media Coverage
QuoIntelligence news, media coverage, product and service updates, and more. Stay tuned!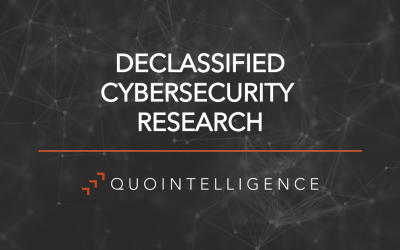 The cyber threat landscape evolves as quickly as technology, often faster than security teams can develop, mature and establish secure cyber systems. Read our 2023 outlook based on trends we observed through 2022 and how we expect them to evolve.
read more
QuoIntelligence's Vice President of Threat Intelligence, Chaz Hobson talks about the Golden Chickens (GC) Malware-as-a-Service (MaaS) portfolio on Research Saturday.