News & Media Coverage
QuoIntelligence news, media coverage, product and service updates, and more. Stay tuned!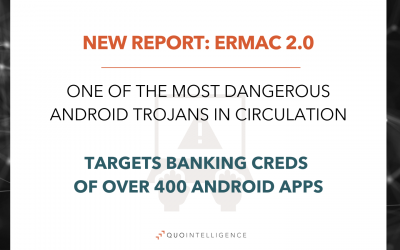 ERMAC 2.0, one of the most active Trojans in 2022, captures credentials from over 400 android applications and circumvents MFA authentication.
read more
QuoIntelligence's Vice President of Threat Intelligence, Chaz Hobson talks about the Golden Chickens (GC) Malware-as-a-Service (MaaS) portfolio on Research Saturday.